$299.00
Scicon is known for making some of the best bike travel cases on the market, but recently the Italian-based...
Make sure you have all of your apparel and accessories you need for your next cycling vacation and that...
$299.00
If you're already familiar with Scicon, chances are you've heard the word "Aerocomfort" in their bike bag...
$299.00
Maximize aerodynamics and comfort with a little help from Scicon and the AeroComfort XL Sunglasses. While...
$299.00
Never a brand to shy away from progression, Scicon is broadening its horizons from the exceptional bike...
$339.00
Cabin Trolley...
Sport 25L Backpack...
Your bike is packed and ready to go, so you've taken care of the big priority, but don't forget the rest of...
Other than the fact that this bag uses water resistant materials and has storage space for your wet cycling...
$225.00
Cooler Pro 15 Bag...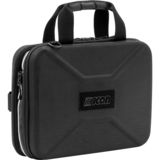 $135.00
Overnight Expandable Laptop Messenger Bag...
Created for World Tour Cycling Teams, the Physio Pro Backpack houses everything a good physiotherapist...